As I sit at home working, the one thing that I know for sure is that there is a really good chance that a package of some kind might show up on my doorstep. I believe that the way Americans shop has permanently changed. My wife buys her favorite cookies via Amazon (AMZN) and when I go to a grocery store (rare!) there are more "professional" grocery shoppers than "real" shoppers. This is going to be a weird trivia fact about me, but I actually used to like grocery shopping. I like food - what can I say. But in the new normal I have to ask, "Why go to the grocery store?" It's not nearly as fun as it used to be. People stand back when you come down the aisle often looking nervously at your masked face, it feels unnatural. Now, many of these professional shoppers are looking at their shopping app and making calls when specific items are out of stock, and they aren't particularly friendly. When you finally make it to the checkout, the grocer is behind a plastic screen wearing a mask. Conversations are often muffled and feel forced. As I was starting to think about my post today, I realized that I haven't been inside a retail store since at least March. Despite my lack of visiting physical locations, according to my credit card, I am definitely keeping up with my spending.
The online shopping revolution has happened. Based on my research, online shopping is expected to hit just over $4 trillion dollars in 2020 and 300 million shoppers will do at least a portion of their shopping online. That is 90+% of the US population. Think about the implications of that figure. The only real downside I see to shopping online is occasionally the return process is a little rough. With buying habits shifting considerably, it is no surprise that the trajectory of Amazon's stock is going up. On March 16 of this year it traded at a price of $1,626.03…today it is at $2,664.00…that's $1,038 per share (63.8%).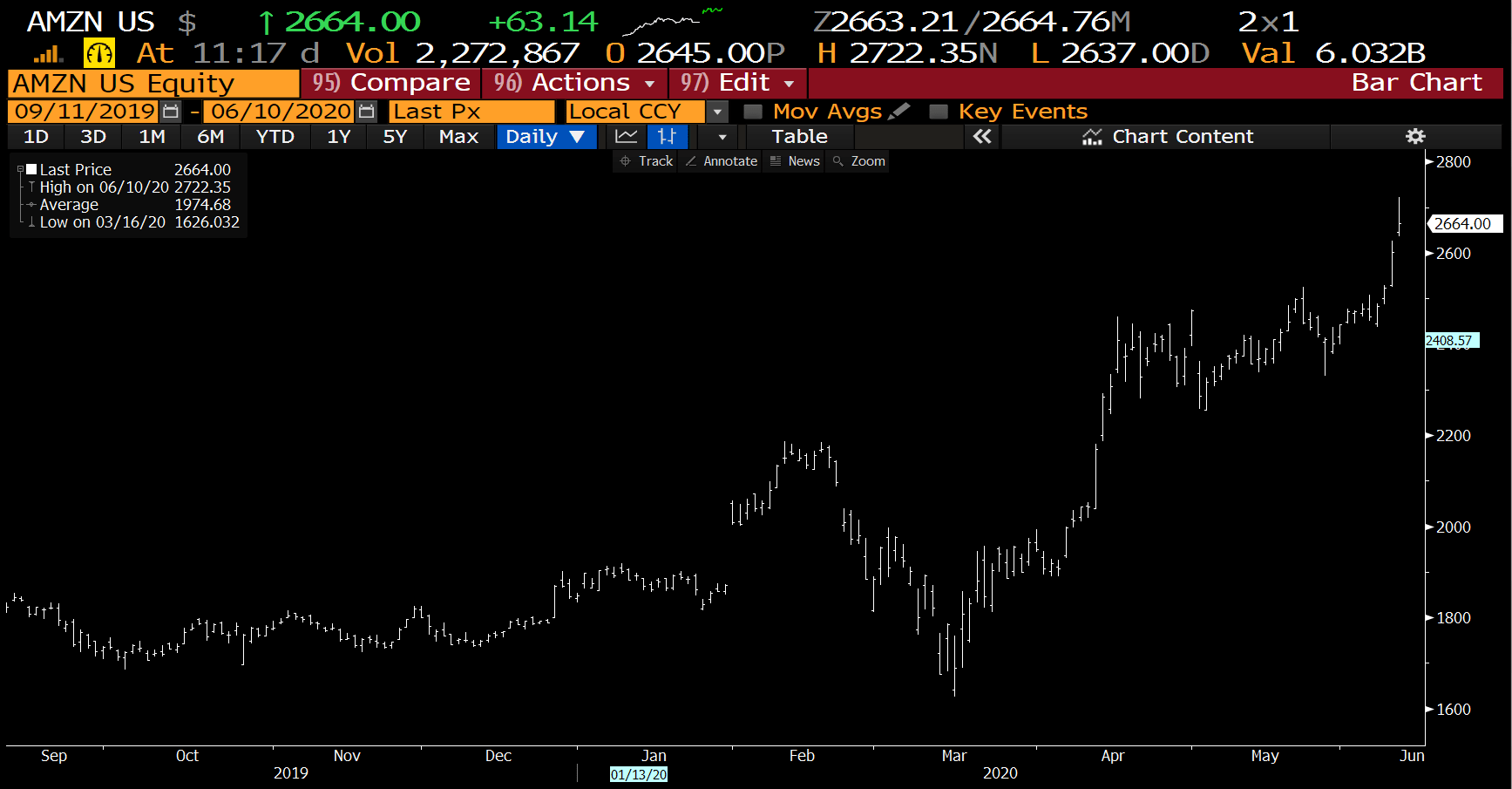 Source: Bloomberg

As luck would have it, as I am writing this blog post, the UPS driver just dropped off two more packages.
I was unable to locate a perfect stat, but the impact on banking is going to be similarly gigantic. Here are some projections from Statista on the number of people that will be using digital banking, segmented by age.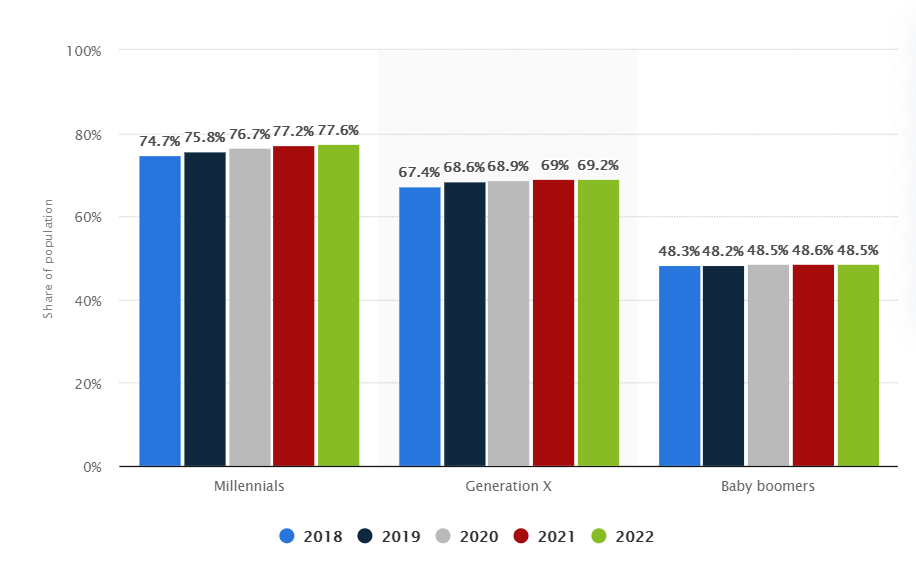 Bank of America alone had over 29mm customers connected to them via an online source at the end of 2019. When you add a pandemic, protests, and riots, the number of people going to an online platform will surely continue to increase.
Most people are very aware of the trends and I'm not discovering some kind of secret angle - I get it. But, I want you to think about all the retailers out there who knew that Amazon was a challenge. They knew that people were starting to shop online. They knew the UPS driver might drop off a package at any moment and yet here we are. Their business has forever changed and now they are just out there hoping that Amazon will buy them to use them as a distribution center!
Another interesting stat that I stumbled across in my research is that Citibank did a study on where people completed their banking transactions. 75% of users said they had done at least 1 transaction on the couch, 23 % said they had done a transaction while in the bathroom and 19% claimed to have executed a banking transaction while on a date! Must not have been that great of a date! Additionally, 8 out of 10 consumers use mobile banking an average of 9 days a month (source: multivu.com).
I really feel that the banking industry needs to think about the implications of this seemingly unstoppable trend. Just acknowledging it will not and cannot stop the inevitability that if your online presence is not vibrant and engaging - you will suffer.
To put it in another perspective, I'd like to share one of the most fascinating stories in the history of our country: Sears.Sears was established in 1892 by a man named Richard Sears - he teamed up with a man named A.C. Roebuck and created Sears, Roebuck and Co. By 1895 the Sears, Roebuck catalog had reached 532 pages of consumer goods. Eventually, you could purchase a house from the Sears catalog and it would be delivered to the nearest train station in a rail car.At Christmas time, millions of kids couldn't wait to get their hands on the Sears catalog to pick out the toys they would ask Santa for. They even named the most famous building in the city of Chicago the Sears Tower (now known as the Willis Tower). They truly ruled over all of the retailers in the United States. But, by 2010 they were no longer profitable, they declared bankruptcy in 2018. There was no more catalog and no more stores.
So what happened? How did such a prominent company in the US History go bankrupt? Walmart, Amazon (and others) ate their lunch. They had access to capital. They had good physical locations, buying power, name recognition and name brands like Whirlpool, Kenmore, Craftsman Tools, DieHard batteries, Toughskins (remember those?).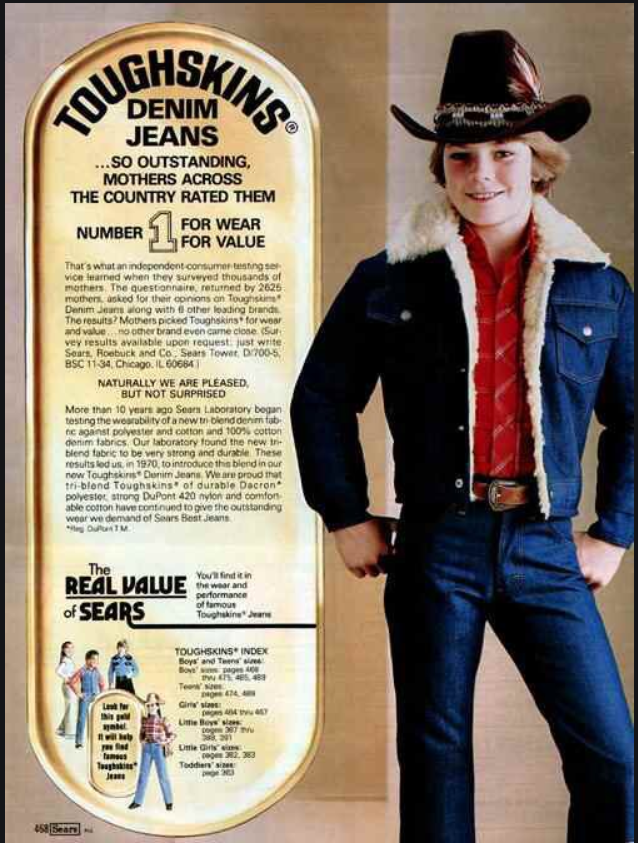 Community banking cannot fall into the trap of complacency. My plea is that we get out in front of this, in an active way. Remaining passive could be detrimental. Given the events of the last three months, it is more critical than ever. There are lots of competitors out there trying to steal your customers - especially the millennials. They want convenience, rewards, and speed. We need to consider the consequence of remaining complacent.
Final, final thought: I feel like golf is 10-15% too difficult. I think someone needs to figure out how to make it a little easier. Perhaps 12 holes instead of 18 - just an idea.