I have opined in the past that the amount of debt this country is taking on is troublesome. This is especially true if rates start to rise. I have also very briefly mentioned the upcoming COVID relief bill that House leadership is trying to move through Congress. No matter what news content you consume, you will encounter lots of opinions on what should or should not be done with this piece of legislation. Over the weekend, the U.S. House posted the first draft version of the bill. You can locate it here.
It currently stands at 591 pages of legalese. Since the government is planning on spending $1.9 trillion of our tax dollars, I figured I better do a little investigation on my own.
And so, I entered the rabbit hole. This was a fact-based mission and I am not going to offer any political commentary, but rather attempt to succinctly lay out the facts so that we all know what is proposed to be done with our money. So, here we go.
One major caveat: it is impossible for me to distill down all 591 pages into 1500 words, so I will try to capture the highlights. I did attempt to read as much as I could but finally fell asleep in my reading chair with an unfinished glass of red wine.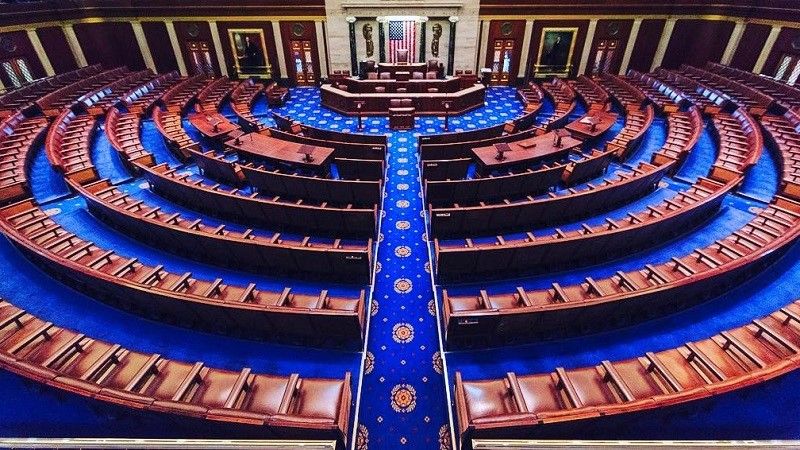 The first nine pages effectively lay out the outline for all of the committees that have requested funding in the bill. These include Agriculture, Education & Labor, Energy and Commerce, Financial Services, Oversight and Reform, Small Business, Transportation and Infrastructure, Veterans' Affairs, and Ways and Means. Each of these entities submitted numerous funding requests and recommendations.
According to the Wall Street Journal editorial board, it is estimated that only around $825 billion of the bill is directly related to COVID-19 relief and that roughly $1 trillion consists of "expansions of progressive programs, pork, and unrelated policy changes." Well, their warning certainly got my attention and so, as I started digging through the bill, I kept my eyes open to see them.
One of the first things that caught my eye was the $1,010,000,000 allocated towards assistance and support for socially disadvantaged farmers, ranchers, forest landowners and operators, and groups. The reason it drew my attention is because I couldn't figure out what "socially disadvantaged" meant in this context. Luckily, they defined the term for us:
The term ''socially disadvantaged farmer, rancher, or forest landowner'' means a farmer, rancher, or owner or operator of nonindustrial private forest land who is a member of a socially disadvantaged group.
I have no problem with helping socially disadvantaged people. I just can't understand their explanation of socially disadvantaged, since it uses the term in the definition. It's like defining something that is wet as something that is wet.
This is the kind of circular definition that is pervasive throughout this bill. I could go on and on, but here are some of the major points in no particular order, and please forgive me if any of my calculations are off by one or two billion here or there:
First, the bill does provide $473 billion in payments to individuals and families.
$75 billion for vaccines
$26 billion for restaurants

$15 billion for airlines
Roughly $7 billion for additional Paycheck Protection funding
A really big item (and up for a lot of debate) is the elementary and secondary school emergency relief fund. This is complicated, so bear with me.
The Committee on Education and Labor requests a total spend of $128,554,800,000, which will be deployed between now and September 30, 2023 as follows:
$4 billion for governors to spend at their own discretion
$54.3 billion for K-12 schools

$22.7 billion for higher education
o $1.7 billion for minority-serving institutions
o $1 billion for for-profit schools
$4 billion for governors to spend at their own discretion
o $2.7 billion for private schools
There are also other items including expanded broadband, improved ventilation, and infrastructure. There are also a number of specific schools and organizations that will benefit, including Bureau of Indian Education ($850mm), Gallaudet University ($19mm), Howard University ($35mm), National Technical Institute for the Deaf ($19mm), Institute of Education Sciences ($100mm), National Endowment for the Arts ($135mm), National Endowment for the Humanities ($135mm), and the Institute of Museum and Library Services ($200mm), among others.
Of course, by now you are aware that the $15 federal minimum wage is included in this bill. This provision has garnered a lot of debate and may not make the final bill. We shall see.
The Committee on Energy and Commerce will get $75 billion. This includes funding for the center for disease control and prevention, COVID-19 testing, vaccine confidence activities, testing ($46B!), public health workforce, Indian health ($6B), mental health and substance use disorders, the exchange grant program, Medicaid (almost 40 pages of different grants and programs), children's health insurance, and distance learning.
The Committee on Financial Services would be granted $10B, which will remain available until September of 2025. Among others, there are housing provisions, rental assistance, mortgage forgiveness, emergency housing ventures. It also includes a lengthy section surrounding the Small Business Credit Initiative of 2010. It's a really long section, and if I'm honest, I can't pretend I have absorbed all of the details.
The airlines are getting a lot of money. Let's call it around $15B (although I've read the section twice and I'm still not totally clear).
The Committee of Oversight and Reform gets a big hunk of the bill, to the tune of $219.8B. The majority of this goes toward the coronavirus state fiscal recovery fund. It goes on for 20-30 pages. There are many state, county, and local agencies specifically mentioned to be receiving money.
The Committee on Small Business. This section includes support for different types of small businesses, with a particular focus on restaurants. After reading it, I do believe this section does push a lot of money towards small businesses through a variety of different existing and new agencies.
The Committee on Transportation and Infrastructure would get $50B to remain available through September of 2025. This includes $3B for funeral assistance, $1.5B for the Great Lakes St. Lawrence seaway development, Grants of $820mm for railroad development, $8B for airport relief, support for aviation manufacturing jobs, assistance to railroad workers, and more.
The Committee on Veteran's Affairs will be allocated $272mm. The majority of these funds goes toward a vast array of veteran's health services of all types.
The Committee on Ways and Means is a big one. The first part of their allocation concerns the extension of the CARES act and related unemployment provisions. A major change is moving the period from 50 weeks out to 74 weeks. It's hard to imagine that anyone can put an exact number on the future cost of that extension, but it will be big. It also includes a bunch of provisions for health care workers and nursing homes. I found myself in need of a law degree to fully understand all of the points being covered.
Here are a couple of the items to note and that have been documented in numerous publications (Forbes, Wall St. Journal, New York Times, Chicago Tribune and others) across the United States.
-$1.5mm will be given to the Seaway International Bridge which would connect New York and Canada.
-$50mm to non-profits like Planned Parenthood or other entities, including services for adolescents.
-$852mm for AmeriCorps, AmeriCorps Vista, and the National Senior Service Corps.
Reading through this thing was exhausting, frustrating and difficult. These huge omnibus bills seem to be becoming increasingly popular. To me, it would make more sense to simply pass smaller, more focused bills. I guess that's why I will likely never be a politician. One thing I can say for certain, if you are having a hard time falling asleep, click on the link provided above and you will find your eyelids get heavy very quickly.
At the end of the day, all of this spending has to come to roost. The money supply is massively increasing and so is the debt. This leans towards inflationary pressures, but Chairman Powell seems intent on holding rates low. This may be an epic battle. Only time will tell.
Final, final thought: Our representatives spend millions of dollars with the same thought that we might buy a cheeseburger. But why not? It's only our money they are spending.