Our mission drives our culture, and our people drive our business. We help financial institutions make better decisions for their potential long-term success. We hire the best and brightest and push each other to provide our clients with our best thinking and advice. We promote and encourage each other to grow and advance both personally and professionally, all while finding fulfillment in our mission and our life.

Our company was founded on intellectual curiosity and challenging conventional wisdom, and nearly 30 years later, we still encourage our team to think differently. Whether we are working with clients to broaden our analytics, or evaluating and shaping our culture, we are always welcoming new talent who will help us on our growth journey.

We Own the Mission
We believe that our mission is best served as a privately-owned firm, and in late 2020, we became 100% employee-owned, ensuring our independence is maintained while also growing and strengthening the culture that's been so critical to our success.

As an employee-owned company, we're unified around a single purpose. We plan for the future by consistently reinvesting in our employees, capabilities, and expertise to provide our clients with the best experience. Our employee stock ownership plan ensures everyone shares a meaningful, personal, and collective stake in the successes. At PT, you're more than an employee—you're an owner. When the firm succeeds, we all succeed.

Employees join the ESOP on the June 30th or December 31st following their one-year service anniversary, and receive an allocation of PT shares each year. As we continue to execute on our mission year-over-year, the value of the shares can increase overtime, allowing our employees to build wealth for their future.

It's all about our mission, and the ownership of that mission. We own the mission.
Invested in You
Competitive employee benefits are essential to creating a positive employee experience: it extends beyond benefits into holistic health and well-being, financial preparedness, professional growth, and a flexible, supportive environment. We aim for a culture of high-performance, accountability, and excellence. Employees are encouraged to live a rich and positive life while maintaining work and personal responsibilities. This culminates in work/life balance and integration—people take the time they need, when they need it.

Benefits include:
Health insurance
Parental leave and return to office support
FSAs and HSAs
Fitness club memberships
Tuition reimbursement
Legal advice plans
Flexible time off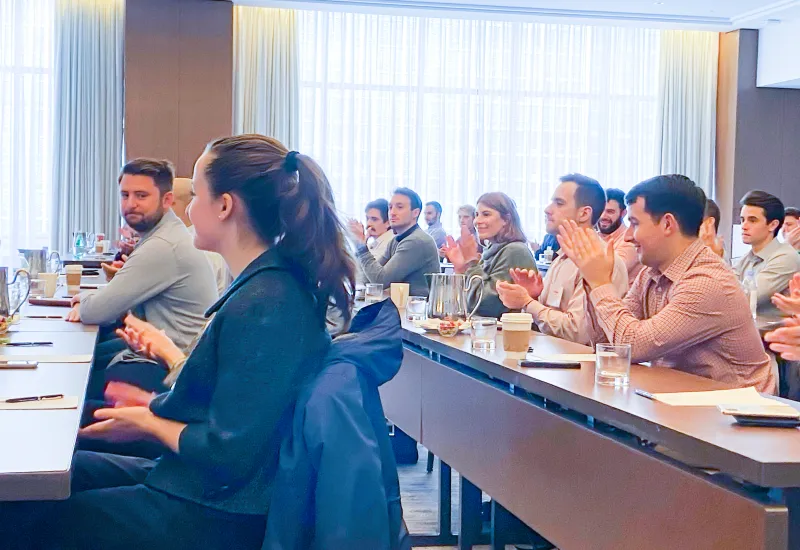 Diversity, Equity, and Inclusion
Performance Trust is committed to intellectual honesty, debate, integrity, and results. We are building a firm of diverse voices and perspectives united by one mission regardless of our background, age, ethnicity, gender, sexual orientation, race, religious beliefs, or any other characteristic.
If you are driven by our mission, adhere to our values, contribute to results, and treat others well — you are wanted at Performance Trust.
Join us, and together, let's pursue the Path of Great Performance™!
Making an Impact
Read our case study to learn more about the Chicago Debates' mission and their partnership with us. The story centers on one program alum and the continuing positive impact Chicago Debates has on his life today.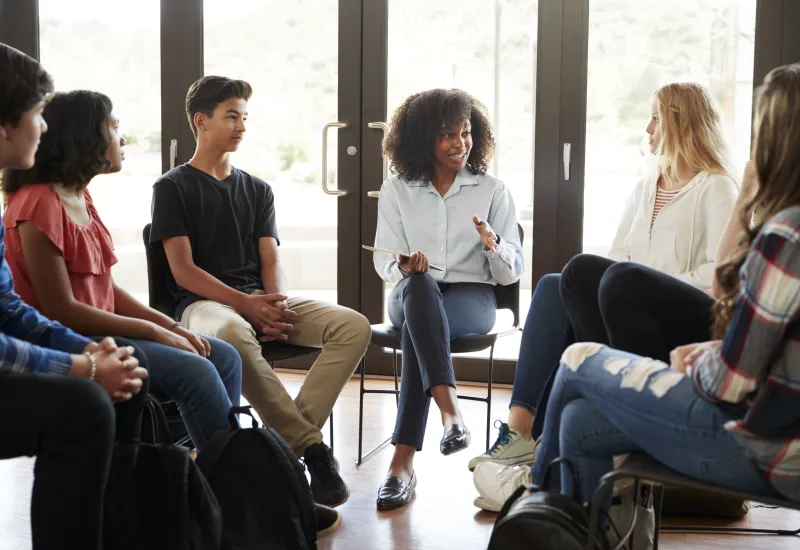 Employment Verification Request
To request an employment verification, please email: