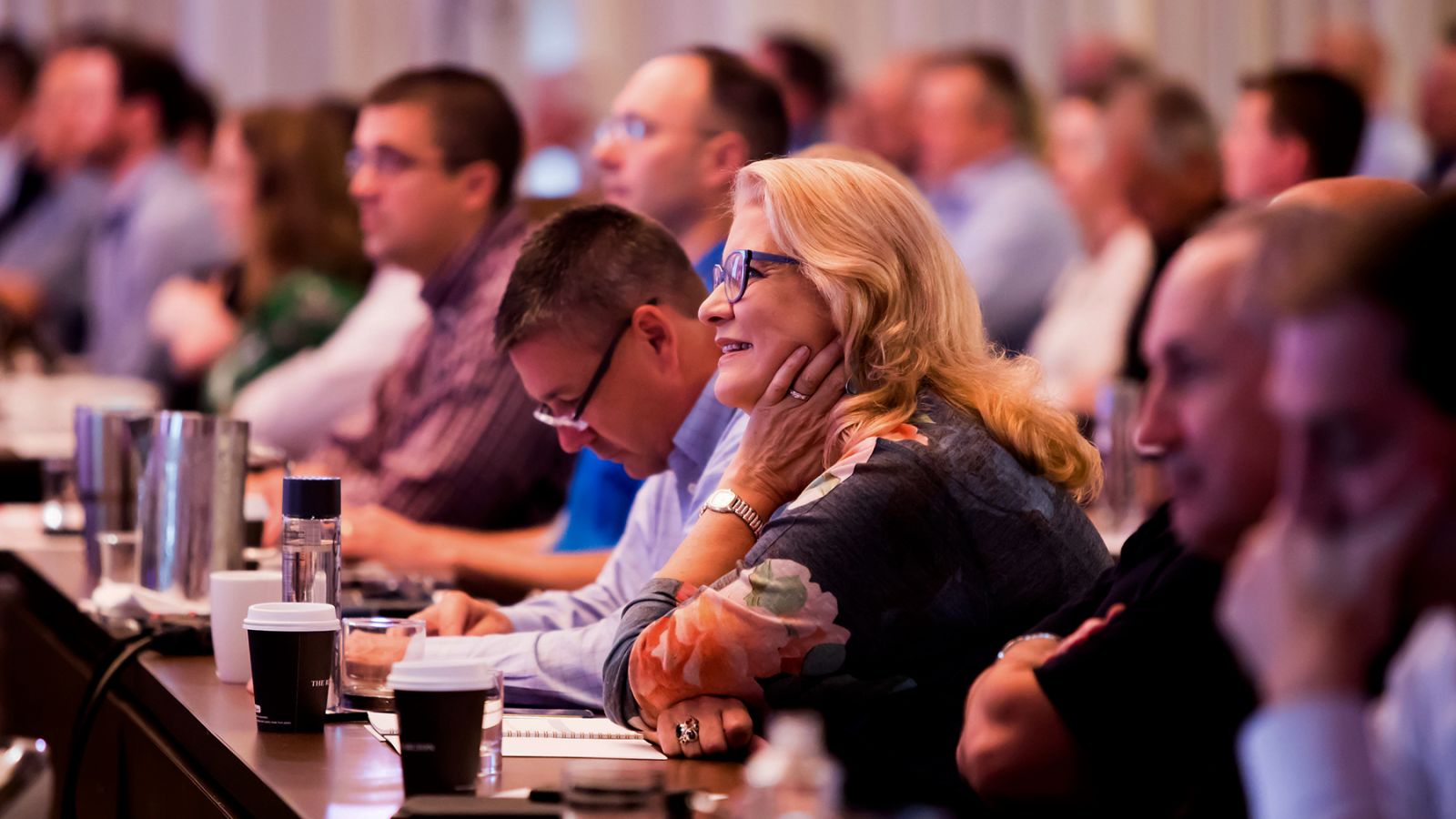 PERFORMANCE TRUST
UNIVERSITY
Education is the cornerstone of all we do. Performance Trust University® is an educational experience that offers a suite of strategic planning and balance sheet management programs for community financial institutions.
Evolving Education

A lot has changed this year, but one thing remains the same: education is and will continue to be core to navigating through the new challenges financial institutions are facing. As the industry continues to shift, we also continue to evolve our educational programs to ensure you have the holistic tools and timely strategies you need to fortify your balance sheet and continue to serve your community.

Take protective action now. This year, we've added new virtual programs to ensure you are able to continue to pursue the Path of Great Performance™.

Earning Your Independence™
Earning Your Independence is a one-and-a-half day executive-level educational experience focused on sustainably building the bottom line of your institution. The program establishes a foundation of what you must get right to survive in today's world. It builds on that by covering institutional strategy, a methodology to compare the risk and reward of balance sheet decisions, and the effect of those decisions on your institution.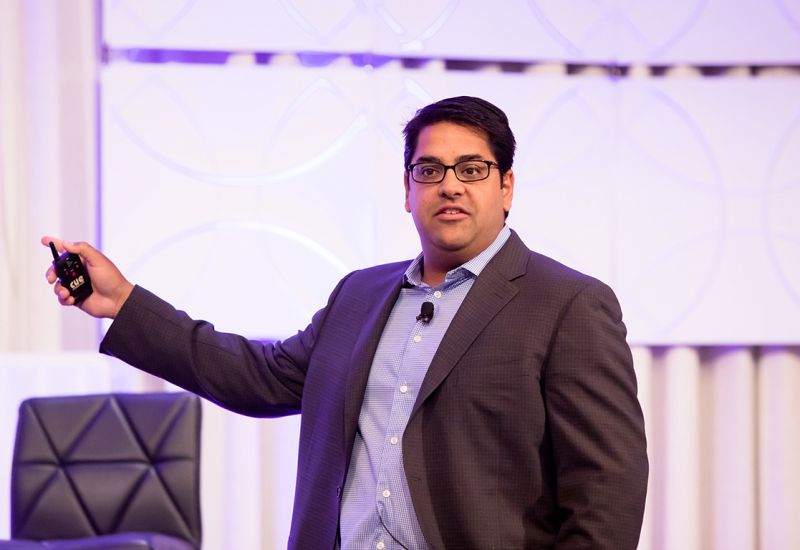 Principles of Performance™
Principles of Performance is an immersive three-day educational experience that teaches the core principles of managing asset and liability decisions across the entire balance sheet.
For over 25 years, Performance Trust has been a leader in educating regulators as well as CEOs, CFOs, treasurers, and investment portfolio managers on how to quantify risk and reward using fundamental math principles and sound logic. This year, we unveiled a refreshed curriculum to better serve you and your team.
This course teaches the fundamentals through the lens of fixed income and extends to more complex assets and liabilities across the entire balance sheet. The course builds from critiquing traditional measurements of interest rate, option, and credit risk, to applying sector-based findings to investment portfolio management, asset liability management, and enterprise risk management.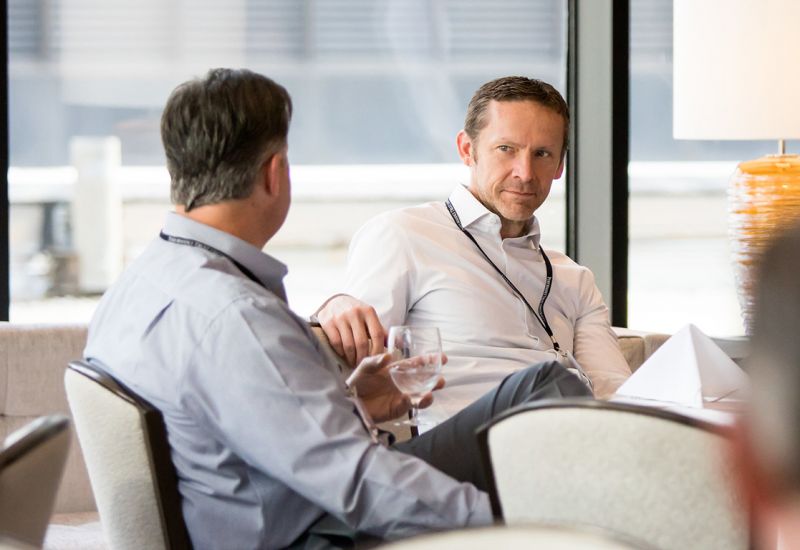 The Advanced Course®
The Advanced Course is an exclusive educational experience created for our clients. This three-day invitation-only course focuses on timely opportunities and industry challenges. Each year, our Performance Trust University instructors develop three days' worth of new content to provide real-time insights and strategies that can make an impact on your institution's success.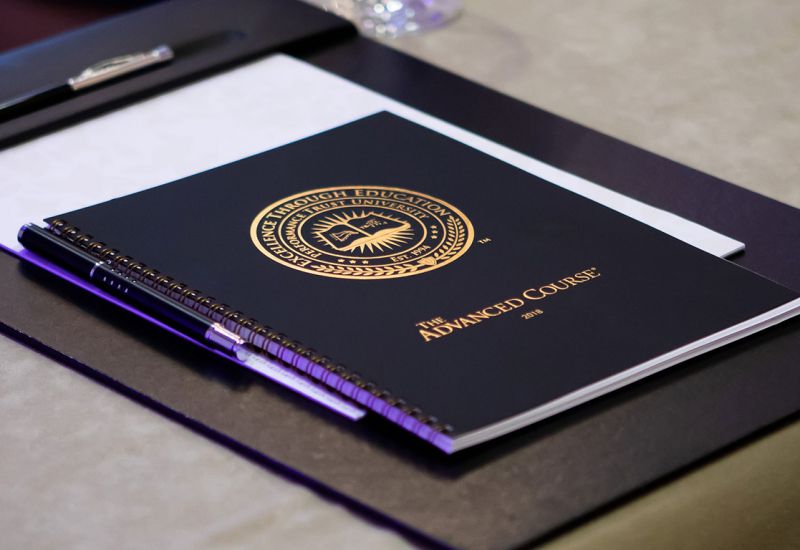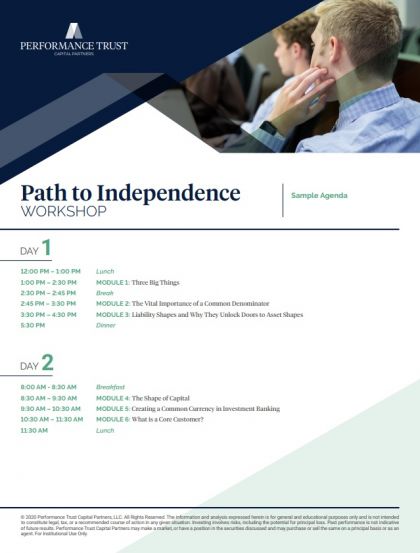 Executive Strategy Sessions:
Your Path to Independence
™
Our Executive Strategy Session, Your Path to Independence, is an in-office experience created for executive-level decision-makers and board members. Beginning with your strategic plan, budget, and outlook, a team of Performance Trust banking experts across several disciplines come together to deliver a high-quality evaluation of your institution's current position and actionable advice to help achieve your strategic goals. Upon conclusion of an executive strategy session, your management team will be aligned on the practical next steps for the potential long-term success of your institution.