ENTERPRISE RISK
MANAGEMENT
PT Score®
Strong risk management processes are essential for the optimal performance of any organization. At Performance Trust, we develop solid methodologies to dynamically measure, manage and defend your risk and regulatory positions so that you can confidently pursue long-term performance. Through our proprietary risk management platform, PT Score, your institution can be armed with a comprehensive view of the risks your organization is taking, which enables you to make sound decisions with confidence.

Turn Risk Challenges into
Opportunities with PT Score
PT Score is a Strategic Risk Management System that helps financial institutions optimize performance through more effective management of risk and regulatory positions.

Through a proprietary scoring model built and supported by experienced industry experts, PT Score creates a dynamic new way to assess risks and make better long-term decisions.

SEE HOW PT SCORE CAN EMPOWER
YOUR INSTITUTION
How Does the PT Score Process Work?
Structural Risk Positions
Environmental Stress Positions
Structural Risk
Positions
Provides a unique understanding of fundamental structural and regulatory risk positions that exist across a financial institution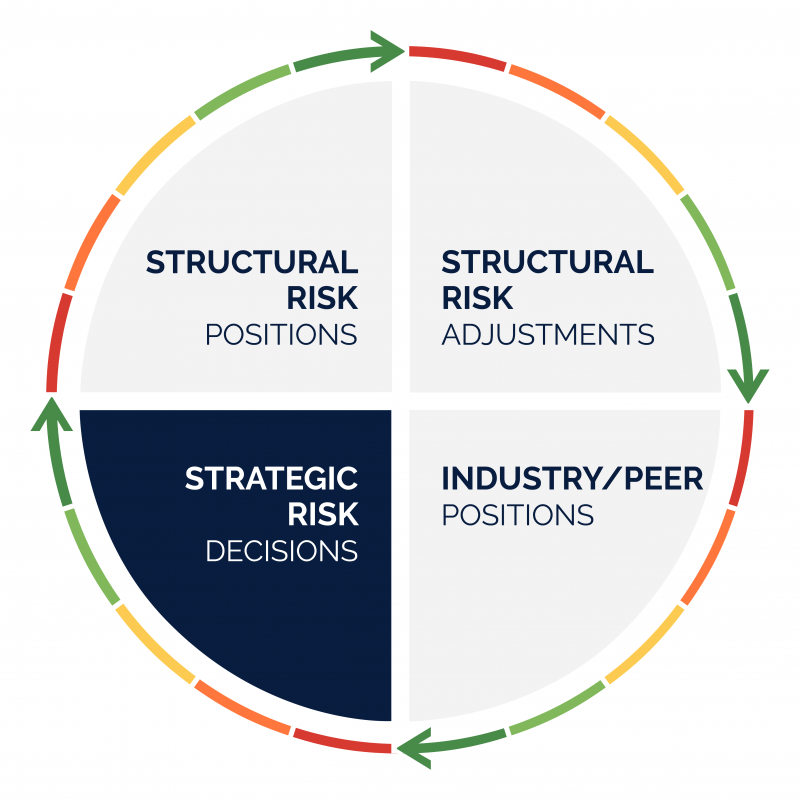 Environmental Stress
Positions
Explains how environment stresses (ex: credit, interest rate, operational) could potentially impact these structural and regulatory risk positions, including the direct impact on capital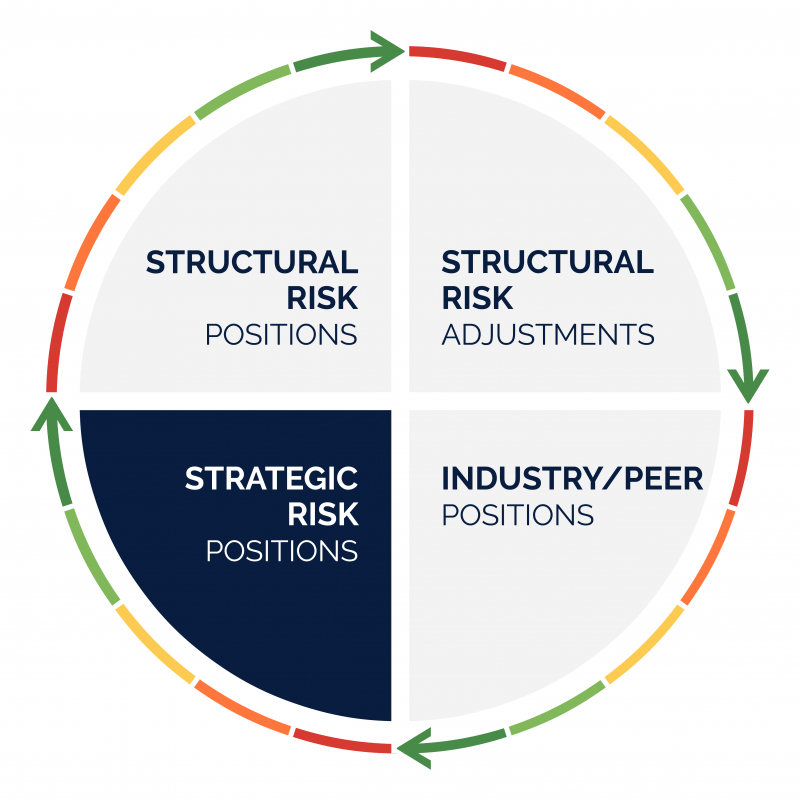 Industry/Peer
Positions
Explains how an institution's risk positions compare with peer performance measures and industry trends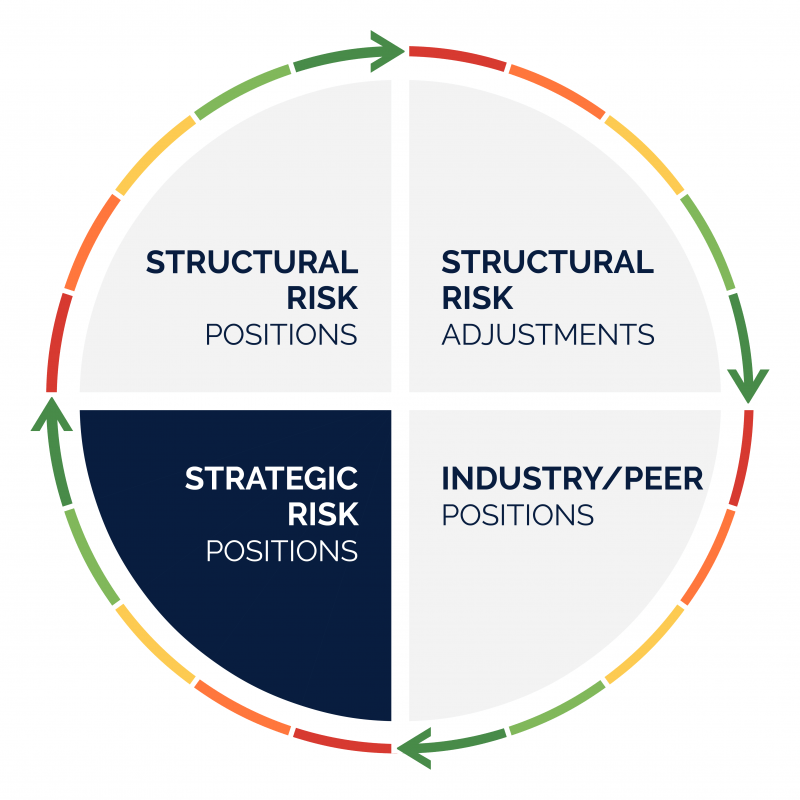 Strategic Risk
Decisions
Provides a method to estimate and evaluate strategic scenarios that optimize the risk/reward proposition for the institution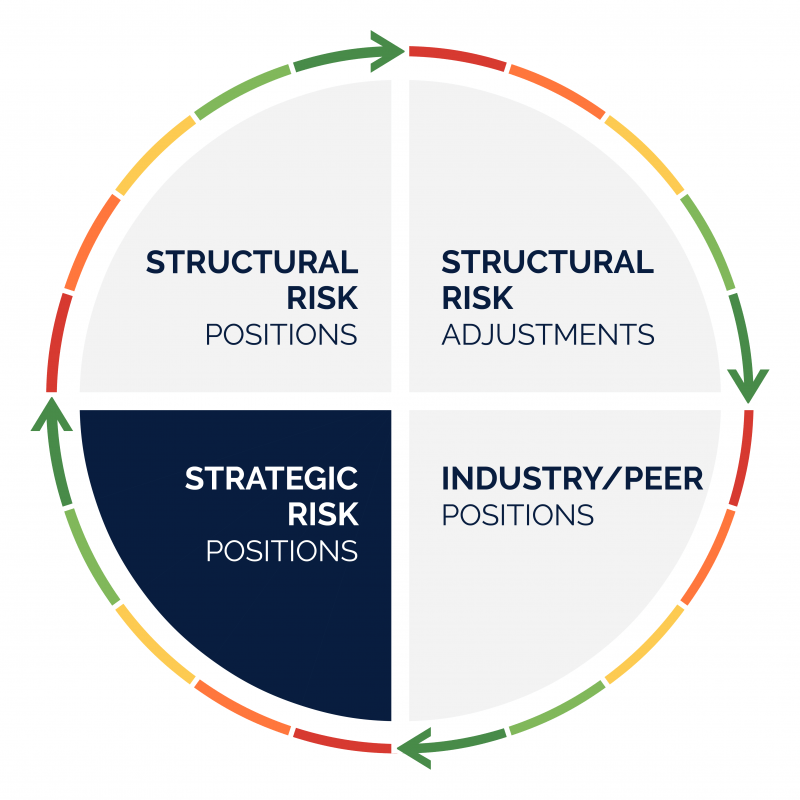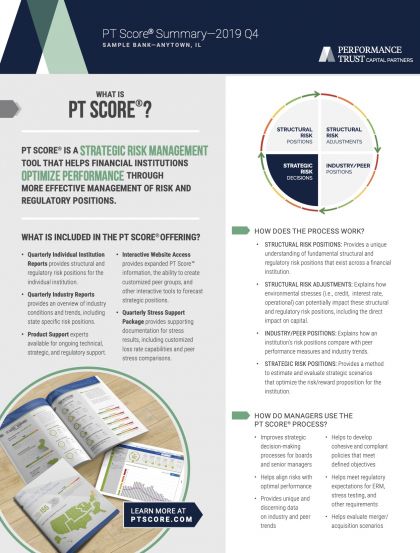 Still Need More Information?
Download Our Fact Sheet
Learn how PT Score provides you with an evaluation of your institution's risk positioning to make confident long-term strategic decisions.